1. Moby's Perverted Sour Grapes
Our bearded baked bear or drunk whale of a
dick mentor harpooned my new festooned work,
Keep dialects/slang to their bare minimum
IF you must use them here. Nada head-hopping
or POV changes. Oughta revert to Ahab being naked,
preferably with Jezebel, the ancient Tyre king's fat daughter.

---
2. While Catching Up On My Medical Reading
i. Hemolacria*
I cried blood entering Colma,
the confounding company town
which was zoned just for burial biz
which is relevant
since we were going there to witness
our friend being put to rest
underground.

On the way, back of a black limo
occupied by loved ones,
I wondered out loud
if there may exist similar villages
where all your births take place
and absolutely everyone's required
to pour forth tears of pure joy.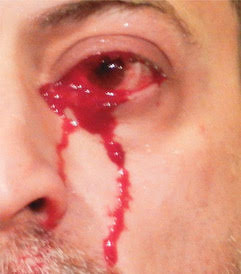 *thanks to New England Journal of Medicine, 1NOV18
ii. Burton Lines*
A 39-year-old man is brought to my emergency room
from a local international airport.

He reported feeling very ill after the ingestion
of thirty packs of opium weighing fifty grams each.

The mule admitted this was his fifteenth trip
for a drug cartel which paid good money post delivery.

On inspection, this gent had gray gingival abnormalities
-- the classic sign I read about way back in med school of

chronic poisoning by lead that turned out to contaminate
what was seen on CAT and which eventually passed.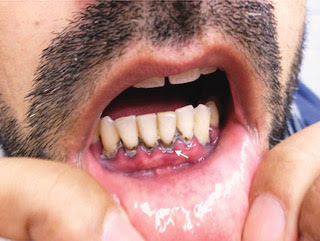 * thanks to New England Journal of Medicine, 8NOV18
iii. Geez, GC's Come A Long Way In Four Decades.
In 1975, winging it in Marin County's Point Reyes National Seashore
with my wife and first baby, I did natural childbirth home deliveries
on the back of pickup trucks up in the Russian River
down to hippy communes in San Francisco's Tenderloin
where blithered acidheads blithely pushed out LSD-blighted detritus.

As a sidelight, before the AIDs epidemic or VD resistance,
I gave highly-effective penicillin shots to Jessie Colin Young,
Jefferson Airplane, Grateful Dead men when they went on tour.

In 2015, the Obama administration deemed on-the-rise gonorrhea
by far the most common as well as one of the two most urgent
infectious public health threats to national security
because of accelerating emergences of antibiotic unresponsiveness
in these organisms which may soon require new experimental drugs
such as Zoliflodacin (ETX0914), maybe extended hospital stays
plus present $erious burdens to international health care systems.*

Children of our children, take care.

* Neisseria gonorrhoeae — Rising Infection Rates, Dwindling
Treatment Options, New England Journal of Medicine, 8NOV18